About This Site
So what's this site all about then?
This site was created in January 2009. I personally felt that there was a lack of useful information for all the high rollers out there looking for safe and useful recommendations for high limit online Casinos. I'm hoping that this site fills that gap.
HighLimitCasinos.org will always be a working project. Some new Casinos may come around whilst older ones might change. Therefore having feedback on the recommended Casinos on this site is always going to be very much welcomed.
If you have any thoughts about the site, contact me and let me know. The more feedback I get, the greater a resource this site will become. Let's keep it handy.
About Me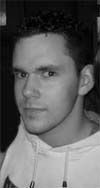 My name is Greg, and I am from the UK (yeah, the sunny one). I am a Libra, I enjoy the gym, and I drink Guinness. More importantly, I have been gambling online for 3 years.
I started out playing poker for fun whilst in Sixth Form (College) with friends. Poker is only so much fun for so long if you're not playing for real money, so eventually we started playing a little more "seriously". To help improve my game, I looked toward online poker.
After dragging home the first pot, it was obvious I was going to have a lot less time on my hands to do work. My game continued to develop and I became a consistent, winning online poker player, which led me to buy my first car with my poker winnings.
*Drum roll for the cliche*
The rest is history.
But anyway. I've always enjoyed playing Casino games in between Poker for fun. However, after searching around, I was never able to find any solid information on which Casinos were best for such and such high limit game, or which Casinos offered the highest deposit and withdrawal limits.
I'm sure that if you are a veteran high limit player, you will have been pretty disappointed about this too. Until about 5 or so minutes ago of course (when you searched Google and found this site, or something along those lines).
I created this site to help fill the void. I hope you find it useful for high limit Casino recommendations, as well as for the information contained inside on each of the most popular games.
*Drum roll for cliche #2*
Best of luck at the tables.
Thanks,
Greg.
Where Do You Go Now?
The chances are that this isn't the first page you visited on this site. You've probably already had a good thumb through. But if you want a few handy tips...
Check out the page on the house edge of Casino games. Do you know how much of an advantage the Casino has over you by playing Roulette instead of Baccarat? Or how much more of an edge you are giving to the house by betting on Any 7 instead of the Pass line in Craps? Find it out.
Which is the top online high limit Casino? You've likely already been to that page, but go there again and make sure you know. It's been recommended for a reason. Alternatively, check out the US high limit Casinos if you're from across the pond (or if I'm across the pond from you).
That will do for now. Hope that helps.